Integrations
Save time every day on time tracking. Connect TimeCamp with payroll, project management, or another tool you use to import and export valuable data. Integrate with your favorite calendar to move all the events straight into the timesheet.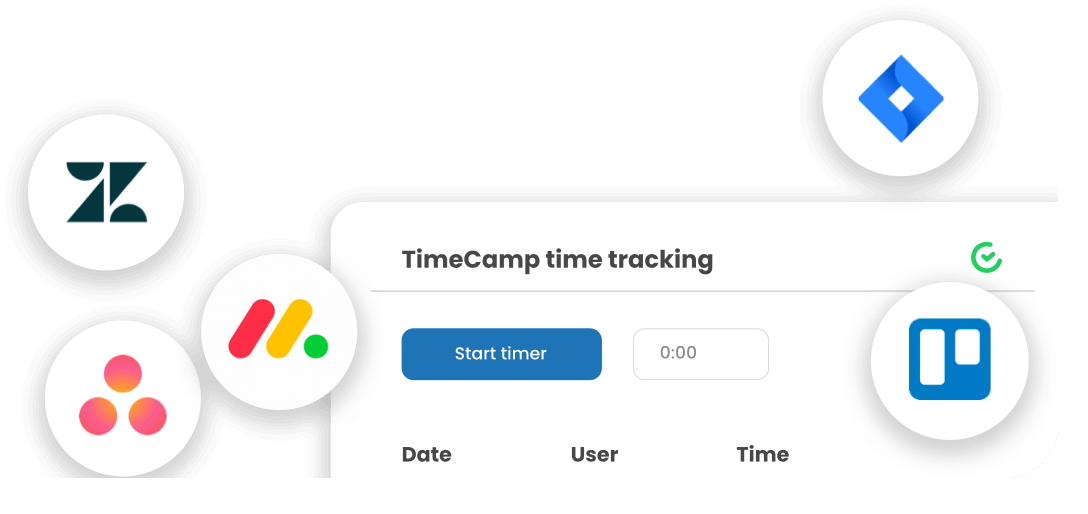 Reports export
If you want to share or download your reports, you can do it in the way you like it. Export all TimeCamp reports in one of the most popular formats.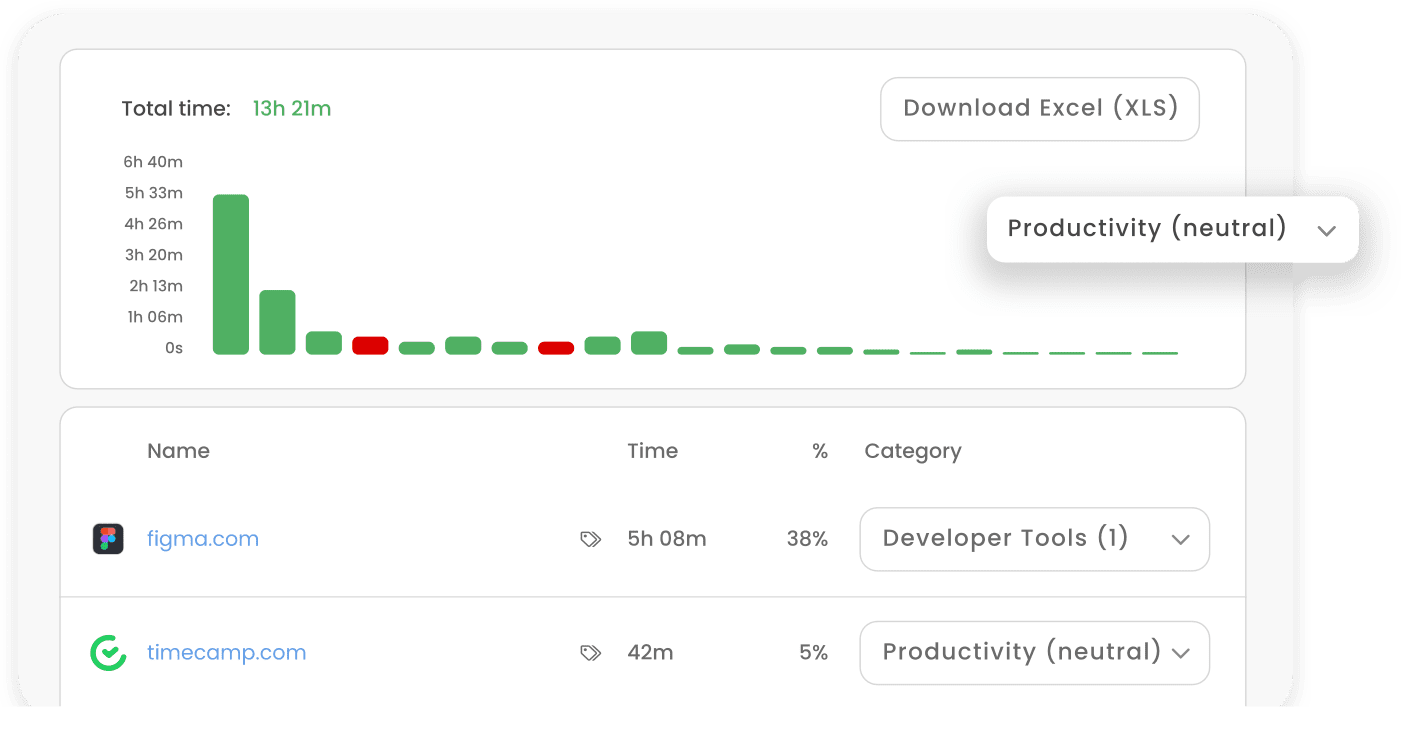 Billable and non-billable hours
Get a real view of your work cost. Differentiate your employees working hours between billable and non-billable to monitor the project budget and always keep it profitable.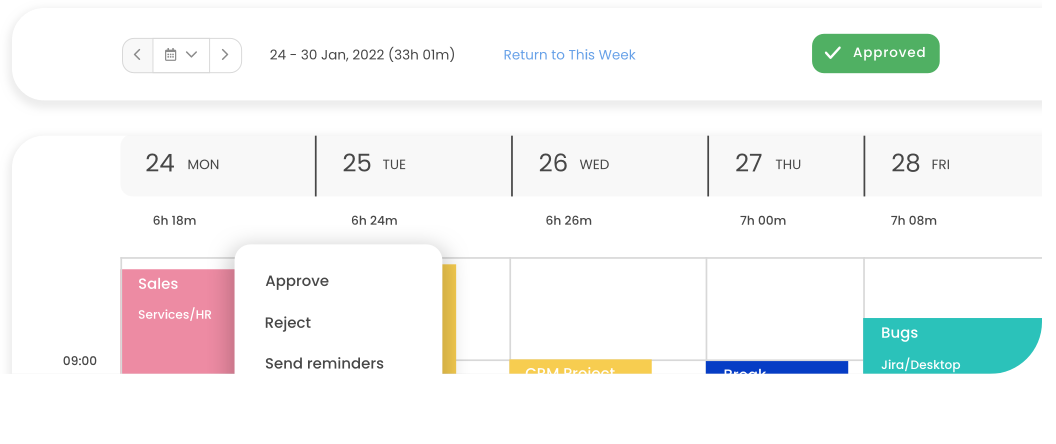 Projects and tasks
With TimeCamp's multi-level project and task structures you can reflect your workflow without worrying about the level of its complexity.